Department of Automobile
Engineering
The Department of Automobile Engineering took off during the 2011/2012 Academic Session with Prof. J. S. Jacob from Department of Mechanical/Production Engineering as the Coordinator to start developing the Department.
The Department started with 19 students. Later, Engr. Dr. A. Tokan became the Ag. Coordinator with Mal. Ibrahim Yahuza as an Academic Staff and Mal. Murtala Abubakar Jibrin as the Programme's Secretary.
Currently, the Department is being headed by Engr. Prof. Habou Dandakouta and the staff strength has now improved to five (5) Academic Staff, two (2) Technical Staff and two (2) Administrative Staff with a total number of 61 students.
The objectives of the Department are:


To train Engineers in different fields of Automobile Engineering with high academic standard coupled with adequate practical experience which are able to meet challenges of a developing economy and sufficiently tackle common day-to-day engineering problems.
To produce graduates with broad-based knowledge in general studies, management and humanities, all of which enhance their understanding, contribution and relevance to the society.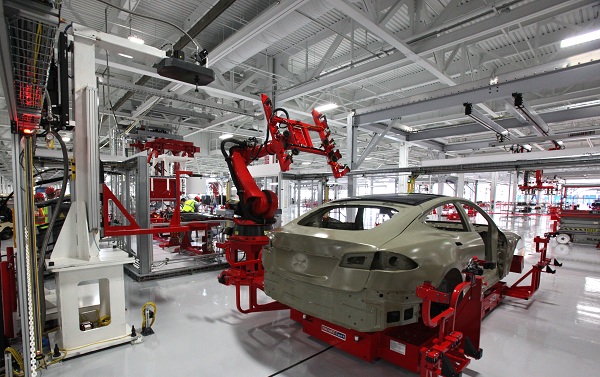 The curriculum of this Programme covers the following specific areas:
Foundation years at 100 and 200 levels common with other Engineering Departments in the Faculty;
Workshop Practice, Laboratory Work and Tutorial;
Design projects with bias towards local applications;
Broad based engineering courses and interaction between students and professionals in industry and government;
Project in the final year in which the student works independently under supervision of an Academic Staff;
Special skills and in depth study in a particular area of program through optional courses and electives; and
Adequate knowledge in the areas of engineering management, economics and law.
ADMISSION REQUIREMENTS
There are three admission procedures into the Programme:
UTME matriculation examination: Candidates should posses passes at credit level in Senior  Secondary Certificate Examination or GCE O' level in five subjects including English Language, Mathematics, Physics, Chemistry and any other science subject at not more than two sittings. In addition to this, the applicant should meet the necessary UTME cut off point.
Direct entry: For direct entry into 200 level, candidates must have passes in Mathematics and Physics at GCE "A" level or its equivalent. ND with a minimum of upper credit pass and HND with a lower credit pass are eligible for admission. Candidates must also meet the O' level requirement of five credits. Admission into 300 level is possible for candidates with HND with a minimum of upper credit and the O' level passes specified above subject to vacancy.
The university operates a remedial Programme that prepares candidates for admission such that candidates must get the UTME cut-off points and also successfully remedy relevant subjects as specified by UTME and as stipulated by the University for Engineering based courses.
DURATION OF COURSE
Candidates admitted at 100 level (UTME) are expected to spend a minimum of FIVE years to graduate, while candidates admitted through Direct Entry will spend a minimum of FOUR or THREE years, as the case may be, to graduate.
MODE OF TRAINING
The Automobile Engineering Department operates a two semesters per session model of training. Courses taken in the semesters are tailored to meet the requirements of the field of Automobile Engineering.
The discipline is also structured to include period of formal studies in the University, Industrial training, planned visits and projects.
The first year for UTME entry students (100 level) is spent in the school of science. This period constitutes the good foundation year in basic sciences and Mathematics for the students.
Students commence professional studies with the Faculty of Engineering and Engineering Technology in the second year. All students of engineering take common courses at 100 and 200 levels.
Automobile Engineering students begin to take courses in Automobile Engineering from 300 level.
Part of the long vacation (two-three months) at 200 and 300 levels are spent on campus for pre-industrial training (SWEP) and in the industry (SIWES I) respectively. The second semester of the 400 level is also spent in the industry (SIWES II).
During the last year of the course, students carry out a designed and constructed work or research project work.
Visits/Excursions to industries are organized periodically.
The philosophy of the Automobile Engineering Department is to become a Centre of Excellence in Automobile Engineering disciplines and for producing graduates with high academic knowledge and adequate practical background for the creation, transfer and application of scientific knowledge for the advancement of mankind in a friendly, interactive and multicultural environment. It is aimed at turning out engineers capable of solving local Nigerian problems in addition to global challenges that they might be confronted with.