Department of Civil
Engineering
The Department was established in 1982, among the three pioneer Departments in the School of Engineering of the Federal University of Technology, Bauchi, under the headship of a Professor Zeidler, a polish national. The Department or Programme as they are known in Bauchi, graduated its first set of students in 1985/86 session and has, since then, graduated students every year.
The Department has been managed by a number of other Coordinators (HODs) including: Dr. U. Alka, Dr. C. Kanu, Prof. D. Adepegba (late), Prof. S. Mustafa, Dr. A. Khazra, Engr. F. F. Udoeyo, Engr. J. A. Egwurube, Prof . D. S. Matawal, Dr. O. B. E. Salau, Engr. S. Y. Umar, and Dr. A. Mohammed. Since inception, there have been two first class graduates, one in the 1991/92 session and the other in the 2013/2014 session. However, intake has continued to rise steadily from less than twenty to as high as more than a hundred.
It has full compliments of essential laboratories, which are fully equipped and utilized for student training. The postgraduate programme has produced Ph.D., M. Eng. and PGD graduates over the years in various disciplines of Civil Engineering (especially Geotechnical, Structural, Water Resources and Transportation) and offers an invaluable service to the nation in this regard since the students come from all over Nigeria in the academia, Government and industry.
The Programme is rated among the very best in the Country and has products lecturing in other Universities in Nigeria and abroad. There have always been international students from India, Bangladesh, Pakistan and very many from Chad, Cameroun and Niger Republic. The lecturers and Technologists are very confident, experienced, qualified and hard-working personnel. The laboratory staff are absolute authorities in equipment handling and maintenance as well as practical classes.
There have been linkages over the years with the Department of Civil Engineering of Ahmadu Bello University, Zaria and University of Lagos, Akoka. External examiners, PG Supervisors and honorary staff have been appointed from these Universities as well as University of Nigeria Nsukka. We have active collaboration with the parallel Departments at Federal University of Technology, Yola, University of Maiduguri and University of Jos among others.
To produce graduates who have undergone a practice and functional training that will help Nigeria move toward self-reliance in food production to cater for local consumption and export markets.

To produce graduates who would be able to engage themselves in production and research that would provide relevant and appropriate solution to the country's agricultural and development problems.

To produce graduate who are well groomed for not only paid agricultural employment but also for self –employment.

To encourage sustainable use of fragile land for crop/animal production through emphasis on use and conservation of land resources.

To develop new pattern of agricultural structures and government policies which clearly demonstrate that agriculture is an important sector of the national economy.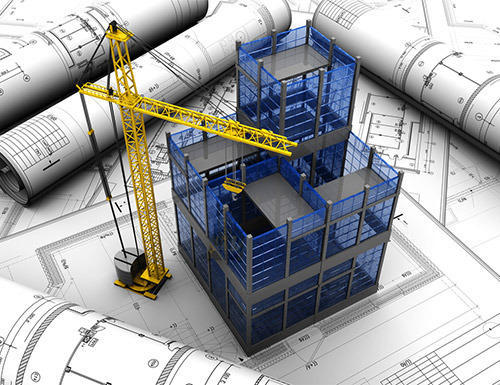 UNDERGRADUATE LEVEL
The Department offer courses that leads to the award of B. Eng (Civil Engineering) at the undergraduate level.
POST-GRADUATE LEVEL
The Department undertakes courses that lead to the award of Master (M.Eng) and Doctorate (Ph.D.) degrees in various fields of discipline that include:
Structural Engineering
Geotechnical Engineering
Water Resources Engineering