Department of Industrial Design
Process of Curriculum Design
The process of the curriculum development is based on the need to employ faculties that have appropriate professional and academic experience that can demonstrate, excellent teaching experience that are of world class status.
To develop curriculum that can meet the yearnings of our tomorrow youth in practical terms i.e. skills development and knowledge based competency that allow one to practice and succeed in Industrial Design.
Creating new professional innovation in practical approaches and in critical thinking thereby having lifelong competency hased learners, with diverse knowledge in Industrial Design for the benefit of society globally.
The curriculum really meet the requirements and the standard of the National policy on Education and the minimum academic standard laid down by the NUC.
The Industrial Design Department of ATBU, Bauchi, emphasizes the importance of technology; it is programmed to tap the creative endowments within the cultural and aesthetic domain.
The Department, established in October 1992, prepares skilled young men and women to face the challenges in the industry. It seeks to develop sensitivity towards the elements of design, explore local materials, develop new techniques, enhance environmental sensitivity, emphasize intellect and develop creativity.
Admission requirements: Admission into the Bachelor of Technology, B. Tech. is considered at three levels: normal (UTME); Direct Entry (DE); and Special Admission.
Normal Admission; Five (5) O'Level credits in English, Mathematics; any Three of Fine Arts, Technical Drawing;Building Construction; Engineering Drawing' Biology, Geography and Agricultural Science and atleast a pass in Chemistry and Physics


Direct Entry – Considered for DE admission are, NCE; Fine Applied Arts (FAA) double major; IJMB and ND Fine Applied Arts at credit level. (Entry requirements for normal admission must, firstly, have been fulfilled).


Special Admission: HND candidate may be admitted into 300 level; NCE and ND (or equivalent) considered at 200 level.
Degree duration: 5 years B.Tech course for UME candidates; 4 years for Direct Entry and 3 years for HND Holders. 3 months SWEP exercise at the 200 level, 3 months SIWES I exercise at the of 300 level and 6 months SIWES II exercise at the end of 1st semester of 400 level. 6 units  of project to be credited at end of  500 level; and 4 units exhibition also credited at end of 500 level.
Course Content: syllabus/description for all courses in the Programme/Sub-discipline/Disciplines are: Ceramics Technology; Graphics Technology; Metal/Jewelry Technology;and *Glass Technology (*in Programme's development focus, though yet to take off).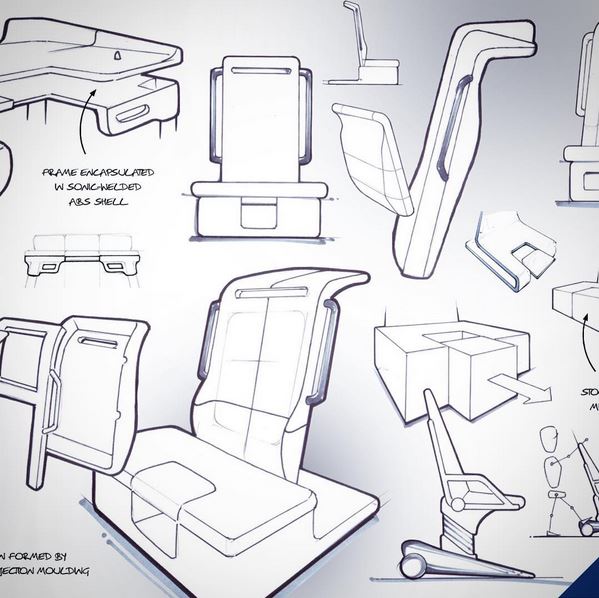 Aims and Objectives
The main objectives of the department are to produce high skilled manpower with both academic and industrial expertise in the areas of Ceramics, Graphics, Glass and Jewelry with a view of fostering the technological growth of the nation. It is also aimed at producing specialized personnel who are capable of combining their intellectual ability with practical know-how to develop new techniques of design and production through research and discoveries in the areas mentioned above to meet the nation's challenges in technological advancement in the global village.
Regulations
The Department is subject to the general University regulations governing higher degree programme as well as those approved for the Faculty of Environmental Technology.
Admission Requirement  
Candidates for the M. Tech. (Industrial Design) must posess a first degree in Industrial Design with at least a second class Honours from Abubakar Tafawa Balewa University, Bauchi or of other institutions recognized by the University Senate.
Any other qualifications which together with relevant experience are deemed by the School post-graduate committee and Senate to be acceptable.
Duration of Department and Requirement
The Masters Degree Programme shall:
Be of twelve (12) months minimum and thirty-six (36) months maximum duration for full-time students and a minimum of twenty-four (24) months but not more than sixty (60) months for part-time candidates.
Involve a prescribed course work and studio/industrial practice of a minimum of (29) units and a maximum of 40 units.
Involve fifteen examinations on the course work and exhibition in the studio/industrial practice.
Involve submission of a thesis and an oral examination based on research project by a panel of External and Internal examiners.
Involve the remedying of specific deficiencies at the undergraduate level, where found necessary. However, grades earned in such courses shall not contribute to the overall assessment for the higher degree.

 
Schedule of Course
There shall be department courses numbered 600 – 699 each of which shall be prefixed by a three-letter subject code or such other system of numbering as may be approved by Senate Courses offered may be taught in collaboration with other department within or outside the School. Students are to take courses after consultations with their major supervisors.
Industrial Design is unique in Nigeria – offering anyone with a flair for art, technology and practical design and giving you the choice to understand the psychology of the users.
You will be encouraged to be imaginative, adventurous, yet realistic in conceiving practical ideas for everyday use, entrepreneurial in various areas of design, and communicating your design through a range of design media from freehand sketching and rendering to Computer Aided Design (CAD) modelling and visualisation.
Most importantly, in the area of Graphics, Ceramics, Metal and Jewellery and Glass Technology.
As part of your final year, you will work on an extended project which will be exhibited where members of the design industry and the public can view your creations as the product of your creativity.
The program offers both bachelor and postgraduate degrees accredited by National University Commission (NUC) of Nigeria.