Department of Surveying &
Geo-Informatics
The Programme for the award of Bachelor of Technology (B.Tech) degree in Surveying and Geoinformatics was established as Land Surveying Programme in 1992/1993 by Late Surv. (Tpl.) I. I. K. Adaminda a Surveyor, Town Planner and foundation Head of Department as one of the disciple in the Faculty of Environmental Technology.
At its inception it was then known as Land Surveying Programme under Land Surveying and URP programme which ran two academic programmes. The two programmes were later separated into autonomous programmes. It took off with 3 full time teaching staff and 5 non-teaching-staff. The student enrolment in the department then was 4, of whom were in the second year while 2 were in the third year classes.
Since then the Department has witnessed remarkable growth in the number of staff and students enrolment as well as in the provision of facilities. As a result of recent advances in computer and space technology, which have revolutionized the method of data collection and dissemination of geo-data and geoinformation products, the classical analogue method is giving way to the more modern digital method in data acquisition, processing and presentation.
Consequently, the Surveyors Council of Nigeria (SURCON), recommended that Nigerian institutions/departments offering Surveying programme should change their nomenclature; hence the change to Surveying and Geo-informatics. Hence the department changed from the old 'LSV' code to present code 'SAG'.
The Department was given interim accreditation by the National University Commission in 1999, full Accreditation in 2005 and Interim Accreditation in 2012.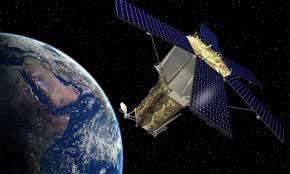 The underlying philosophy of this Department is the training of Surveyors with sound theoretical and practical knowledge of environmental engineering, scientific, technological and professional aspects of the survey profession in Nigeria.
Possession of University minimum requirements, departmental requirements, and satisfying any of the approved entry route by the University.
University Requirement
The University requires candidates seeking admission to have credit level passes in five subjects in either Senior Secondary School Certificate (SSCE), National Examination Council (NECO), or General Certificate of Education Ordinary Level (GCE), National Business and Education Technical Board (NABTEB), West African Examination Council (WAEC).