Department of Urban
& Regional Planning
The Department was established in 1991 with a five year B.Tech (URP) programme. It recently added the M.Tech (Urban Mgt.) and Ph.D. Programme. The Department has produced many registered town planners who are distinguishing themselves in the field. It is also making some contribution in community service to state and local governments. With a student size of 268 B.Tech, 19 M.Tech and 3 Ph.D. students, as well as 34 Staff, the department is quite matured and vibrantly engaged in teaching and research in the technology applications in Urban and Regional planning.
The Department aims to train and educate students for Urban and Regional Planning development.
The objectives are to expose students to the broad planning knowledge and analytical capacity in spatial and socio-economic aspects of human settlements; expose students to the theoretical underpinnings of urban and regional areas; and equip students with the practical technology-based skills for forestalling and responding to the challenges of physical planning development.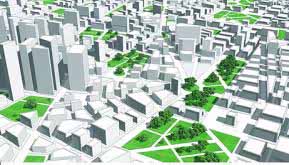 The Department sets out to distinguish itself in the application and development of smart urban planning principles, strategies and techniques for sustainable development.
Apart from the general entry requirements for the first degree in ATBU Bauchi. Entry through UMTE the candidates must attain three other subjects relevant to the proposed study as specified in the JAMB Brochure.

 

(a) That will include five credit passes in SSCE or SC/GCE 'O'level or its equivalent in not more than two (2) sitting.

 

Direct entry through JAMB; Applicant with the following qualifications will be considered for admission by DE when they fill the JAMB DE form

 

(a) A minimum of two relevant advance level of the GCE or any similar examination body at credit level.

(b) Passes in two major relevant subject in ND. Candidate must have the relevant 'O' Level credits or its equivalent for entry into the course

(c) Two passes at IJMB Examination or equivalent qualification relevant required 'O' Level credits or its equivalent.